2017 National HBPA Convention
Las Vegas, Nevada
March 7 – 10, 2017

South Point Hotel, Casino and Spa

Location
South Point Hotel, Casino & Spa
9777 S Las Vegas Blvd, Las Vegas, NV 89183
Phone: (702) 796-7111
Website: www.southpointcasino.com
Airport Information
Hotel Reservations
Rates
March 5 – 9 and March 13 – 14: $80 per night
March 10 – 11: $145 per night
March 12: $150 per night
Book online or call 866-791-7626 and ask for the "NHBPA" rate

The room block deadline is February 13, so please make your reservations in advance.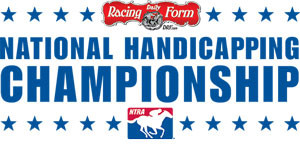 Handicapping Tournament
New this year! The NHBPA Convention will feature an official qualifying tournament for the 2018 DRF/NTRA National Handicapping Championship.
Sponsored by Xpressbet and the National HBPA.
Look for more details soon!
Ground Transportation
Taxi Service
Approximately $28 from McCarran International Airport (Rates may be cheaper through Uber, Lyft or other similar services)
Courtesy Hotel Shuttle Service
For your convenience, the South Point Hotel, Casino & Spa offers a scheduled shuttle to and from McCarran Airport. These shuttles are reserved for the use of hotel guests only. If you are planning on using the South Point's Airport shuttle, please call 866-791-7626 (ask for Shuttle Reservations) to book your spot on the shuttle as soon as you have your flight information. South Point does not take same day reservations for the shuttle, it is first come first serve on day of. Click here to view the shuttle schedule and get more information.
Car Rentals
Please make reservations in advance so that the airport has enough cars. We do not have a national discount agreement at this time.
Driving Directions
From McCarran International Airport
Start out going east on Wayne Newton Blvd.
Take the ramp toward Airport Exit/I-215/I-15/Rental Car Return.
Merge onto Paradise Rd.
Merge onto I-215 W toward Las Vegas/Los Angeles/Salt Lake City.
Take EXIT 11 toward Las Vegas Blvd.
Merge onto Hidden Well Rd.
Turn left onto NV-604/Las Vegas Blvd S.
Arrive at 9777 Las Vegas Blvd S.